Agile Roles: Engineering Manager
(This is a script for a video that will be produced soon.)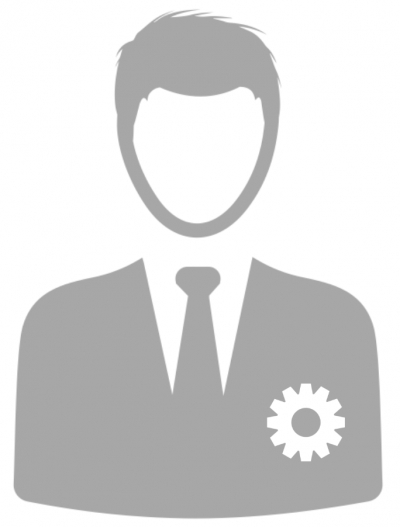 An Engineering Manager is responsible for their team's capacity to deliver business value in an sustainable, ongoing fashion. They must keep the team aligned on business objectives, ensure the team's output remains at a high level, keep all team members productively engaged, and conduct necessary administrative work.
First, they support business alignment.  Keeping the team aligned on business objectives requires Engineering Managers to provide context, set expectations clearly, and act as a hub for critical information. They must excel at communication and understanding the business context for all team efforts. They must be able to bridge their team's efforts with the work of other teams, and ensure that the necessary business objectives are met. Some of the ways they do this are:
Represent the company, its objectives and its values, at all times

Continuously update teams on business objectives and progress

In all discussions and planning, keep focus on supporting the business

Update plans and communicate changes with department and stakeholders

Maintain a "product development mindset" at all times
Next, they support Team Effectiveness. In order to ensure that their team's output remains at a high level, Engineering Managers must be able to resolve conflicts on their team and keep the group moving towards its objectives. 
They build a culture in which team members hold themselves and each other accountable for their outcomes, and in which each team member strives to deliver their best. Engineering Managers devote time to identifying their team's growth needs and hiring to fill those. In order to do so, they will:
Identify and resolve conflicts or confusions before they interfere with timelines

Support accountability and transparency between interdependent teams

Work with Recruiting and Engineering management to identify growth needs, interview and hire

Foster an inclusive environment so that all team members feel they can contribute and do their best work
Next, they support Individual Effectiveness.
Keeping all team members productive and engaged means that Engineering Managers must be proficient with the company's performance achievement system and methodologies, and must be a skilled coach for their team members. They must be able to provide emotional support and help their team members stay focused when things get confused and high-pressure. In order to do this, they will:
Coach team members to high performance

Clarify plans and outcomes

Watch for emerging issues and opportunities 

Conduct and oversee performance achievement activities



Finally, engineering managers have an administrative role.
There is important administration work an Engineering Manager must perform, including approving time off requests and expenses for team members, and making sure the team's performance achievement work meets company standards. When it comes to hiring, 
Engineering Managers keep the candidate tracking system up to date.
What stance should an engineering manager take when they work with teams? In traditional organizations, managers often carry their formal authority into their leadership stance, seeking information from the team so that they can make decisions on their behalf. The best stance for an Agile Engineering Manager is quite different. Although they maintain formal authority, they generally wield it only if necessary to protect trust and safety either within the company or between the company and external stakeholders such as customers and regulators. This approach supports two Agile principles. The first is number 5: "Build projects around motivated individuals. Give them the environment and support they need, and trust them to get the job done." The second is number 11: "The best architectures, requirements, and designs emerge from self-organizing teams."